Upcoming:
April 2023 outplanting event! Please contact Jessica Flester at jflester@sdsu.edu for more information or to sign up as a volunteer!
Dates: April 25-28, 2023
Times: 7:00am – 3:30pm
---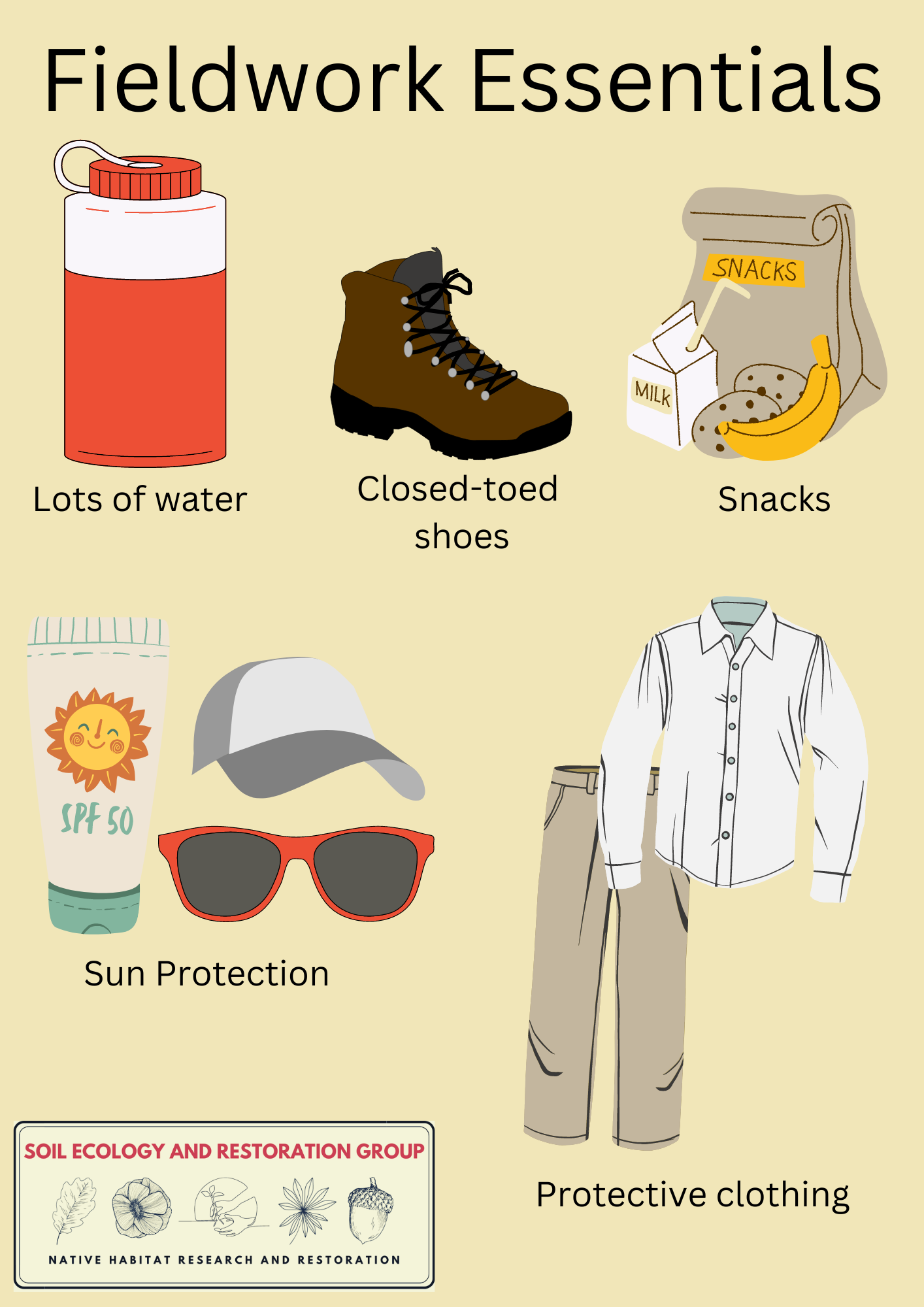 Volunteer tasks range from outplantings, non-native vegetation removal, seed cleaning, creek clean-ups, data entry, greenhouse watering and weeding, and more! Interested in volunteering with SERG? Fill out the volunteer form above and we will be in touch! Note: all volunteers must sign the SDSU Research Foundation Volunteer Form which will be provided by SERG.